Episodes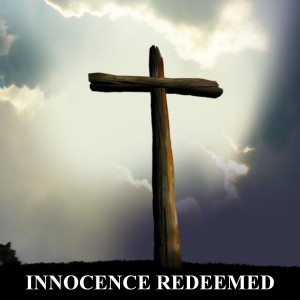 Saturday Oct 09, 2021
Saturday Oct 09, 2021
On this episode of the Innocence Redeemed podcast, I was a guest on Just Praise Him Radio with Glynda Lomax.  The topic is, 'Depression, Weariness & Feeling Beat Down.'
Lately, more Christians than not have been fighting a hard battle against weariness, depression and feeling beat down. With everything that is going on in our world, this should be no surprise.
Today myself, Glynda Lomax of Just Praise Him Today and our mutual friend, Tom Bixler, discuss our experiences with these emotions and talk about them from a Biblical point of view. We also offer solutions we have tried and found helpful.
We hope if you are going through any of these things that you will find help and hope in this podcast.
Below, some excellent quotes by myself and Tom Bixler from this podcast that I feel are well worth repeating.
Quotes by Tom Bixler:
'Why bother? This is despair talking. Depression ushers in despair. This is not of the Lord.'
'Our decrees disrupt evil spiritual strongholds. They tear through them like when ripping apart a woven fabric. They cause damage on the dark side.'
'Depression and weariness almost always work in tandem.'
'Discouragement is actually of demonic origin.'
Quotes by Ray Bergman of Innocence Redeemed:
'What He (the Lord) means by this is; spend less time worrying and more time praying. More time doing His will.'
'If we are worrying more than we are spending time with Him, it is the opposite of what He wants from us. These can also lead to sin and temptation.'
'Be that shining light for someone else. Think of all the times you went through something and how the Lord saw you through it. If you are fortunate enough not to be going through something and see someone else who is, be a testimony to them of the Lord's strength and mercy. He has blessed you, now go bless them!'
'So much depression could be alleviated by simply being doers of the Word.'
Quotes by Glynda Lomax of Just Praise Him Today:
'Worry saps the joy from today and accomplishes nothing. Therefore, Take no thought for tomorrow. Sufficient for today is the evil thereof.  Let's overcome evil with good every chance we get. Love on everyone you can and store up treasure in heaven because we're going home soon, guys!'
'Alot of what is going to get us through these times is just remembering we won't be here forever - this too shall pass.'
'We have heaven to look forward to, and the wicked who are having so much fun passing evil laws and working havoc and destruction here aren't invited to our party there.  The door will be SHUT to them.'
'God WILL avenge all that is done to us and all that we lose in this world because of wicked leaders if we keep our side of the street clean by always doing what is right ACCORDING TO THE WORD OF GOD.'
Scripture verses referenced in this podcast may be found on my blog at:
https://www.innocenceredeemed.blog/2021/10/09/new-podcast-depression-weariness-feeling-beat-down-jph-radio/
Visit Just Praise Him Today (Glynda Lomax):
https://wingsofprophecy.blogspot.com/
Pick up your copy of the Grief Companion here:
https://www.amazon.com/Grief-Companion-Study-Guide/dp/1721889213/ref=sr_1_1?dchild=1&keywords=the+grief+companion+Glynda+Lomax&qid=1633781264&sr=8-1